Mechanical Engineering activities at Indian Institute of Science (IISc) started around 1945 in the Department of Internal Combustion Engineering that later merged with the subsequently created Mechanical Engineering department. On this important milestone of 75 years of Mechanical Engineering at IISc, the department is organizing an international conference to be held from June 29-July 1, 2022 to bring together researchers from around the world to interact and establish mutually beneficial research partnerships in all areas of Mechanical Engineering. The conference will feature a number of invited lectures from eminent researchers in the field. Contributed papers are sought primarily from young researchers in all areas of Mechanical Engineering. It is hoped that this combination of invited talks and contributed papers would lead to an intellectually stimulating meeting.
---
Scope
The conference will cover all fields within the broad area of Mechanical Engineering, with equal emphasis on experimental, computational, and analytical studies. Contributed papers are invited in all the (non-exhaustive) list of topics primarily from young researchers in the field. Please see website given below for submission details.
Solid and fracture mechanics, Geometric modelling, Compliant mechanisms, Micro and nano mechanical devices and systems, Soft matter mechanics, Multi-disciplinary optimization, Robotics and autonomous systems, Nonlinear dynamics, Control systems design, Biomechanics and biodesign, Analytical and computational mechanics.
Nanomechanics, Tribology, Material characterization, Nanostructured materials, Computational material science.
Bio-fluid mechanics, Turbulence, Stability and transition, Fluid-structure interaction, Turbomachinery, Multiscale flow physics and transport, Combustion and spray research, Convection, Transport phenomena in manufacturing, Computational fluid dynamics, Flow and combustion in IC engines and gas turbines, Energy engineering.
Structural acoustic systems, Vibrations of plates and shells, Wave propagation, Industrial noise control, Active noise control, Fluid-structure interaction, Flow noise.
Invited Speakers
VENUE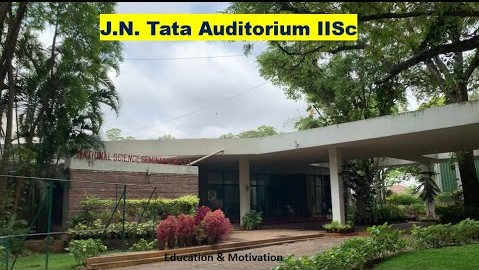 June 29 - July 01, 2022
J.N. TATA AUDITORIUM
Indian Institute of Science
Bengaluru 560 012
CALL FOR PAPERS
Submission Closed
Thank you for the overwhelming response.
Email: me75.conf@iisc.ac.in