Welcome by Santanu Pramanik, Posted on November 21, 2020
Welcome

by Santanu Pramanik, PhD (2014-2019)
Welcome, as you turn a new page
Few words of wisdom from a senior sage
Exaggeration, with a hint of pun
But what is life without some fun
Sure, the city feels cool and blue
Wait till you catch the dengue or flu
Let me warn of courses here
Sleepless nights of terror and fear
FEM, turbulence, and fracture
Will make life highly non-linear
Though you try your mighty best
May still cry in every test
But scalar, vector, and tensor
Will be your buddies by first semester
Prandtl, Navier, Stokes, Euler
One would be your grandfather
If you're curious, what we do
Not very hard, but let me tell you
We have moved past bolts and gear
Cams and lathe are very few here
But still it's not Hollywood sci-fi
Defending the aggression of AI
Bio, nano, and sCO2
That's new stuff we currently do
Playing with fire and UV laser
Way cooler than the Jedi master
But food will disappoint without fail
Rice and rasam, the mess staple
Not in math or drawing board
Research is stuck at SP Road
Black hole may find no mention
As we call it Academic Section
Age will grow in a steady parade
Qualified GATE, in the last decade
Still, while leaving, all heave a sigh
Time runs by in a magical high
So hearing me, if crazy it sounds
Don't you worry, will be around.
Posted on November 21, 2020
For Curiosity in Research, Research in Curiosity… by Prabeen Kumar Pattnayak, Posted on November 21, 2020
For Curiosity in Research, Research in Curiosity…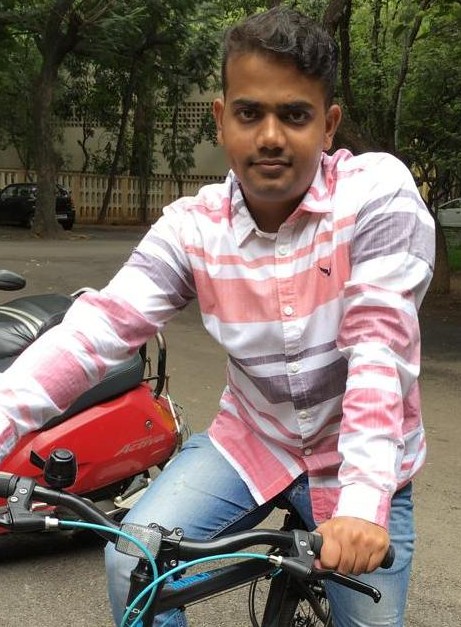 by Prabeen Kumar Pattnayak, PhD (2019)
Children! What is that notorious curiosity in children, always with an insatiable appetite for knowledge?  In fact, curiosity is the fundamental nature of human beings. Starting from childhood, this can be observed in every aspect of life. When I was a child, after learning the basic alphabets, wherever I saw them, from posters to wrappers, t shirts to books, I used to read them one letter at a time. Not understanding any meaning out of it, yet, I would just read the letters without thinking what I would get out of it. Gradually, that curiosity receded as I grew up in pursuit of grades, assignments, reports, deadlines and what not.
Eventually, with our ambitious dreams and over thinking of future, we forget our lives that is always in the present. That curiosity gets replaced by anxiety and fear, which at times lead to depression. When we just do not think anything and just observe life in the present, curiosity automatically appears and research becomes effortless. This is why children are more curious as they do not worry thinking about the future. They are always in the present moment. This childlike curiosity can be observed in all the capable scientists. Without curiosity there is no Eureka moment. As we live our lives, we forget why we joined research. When we simply just focus on the present, curiosity is a natural consequence and belonging to know appears. Then we do our research flawlessly, with willingness. As in every other aspect of life, will is essential for doing research as well. We always have two options to do it either willingly or compulsively. I hope you remember the short story of a lion cub growing among goats and thinking himself as goat but one day it realizes it's true self. Similarly, just by observing something without thinking about anything, we can witness our curious nature.
After joining IISc, I can say that this curious nature of human being is preserved. Every activity in the department is done with willingness without any kind of compulsion. You can experience this while interacting with the faculty members and staff. Let it be the orientation program, annual student symposium or the open day, everyone works together with excitement. Here, the course work part of Ph.D. is known as the Research Training Programme (RTP). The assignments and exams are designed in order to train us for doing research. The courses help us developing research-oriented thinking and aptitude. The unique thing about the ME department is in the research areas. You cannot categorize them in design, thermal, or manufacturing like other institutions in India. Independence is given to us in terms of choosing topics, courses, advisors and the way of carrying out the research objective.   I never have faced that much academic challenge in my life, but at the same time I have never been more excited, thanks to the well-maintained campus, food in mess, friends, and professors. IISc challenges us in every step and it nurtures at the same time. I hope to carry out my research work with the same willingness and excitement that I started with.
Posted on November 21, 2020