The Department of Mechanical Engineering has 29 faculty members, with 15 full Professors, 5 Associate Professors, 4 Assistant Professors, 1 Chief Research Scientist, 4 Scientific Officers. Broad areas of research  (shown in table ahead) include solid mechanics, dynamics and control systems, robotics, geometric modeling, MEMS, manufacturing and nano-technology, tribology, fluid mechanics, thermal sciences and energy, vibrations and acoustics, and bio-mechanics.
Detailed brochure (pdf)
Short brochure (pdf)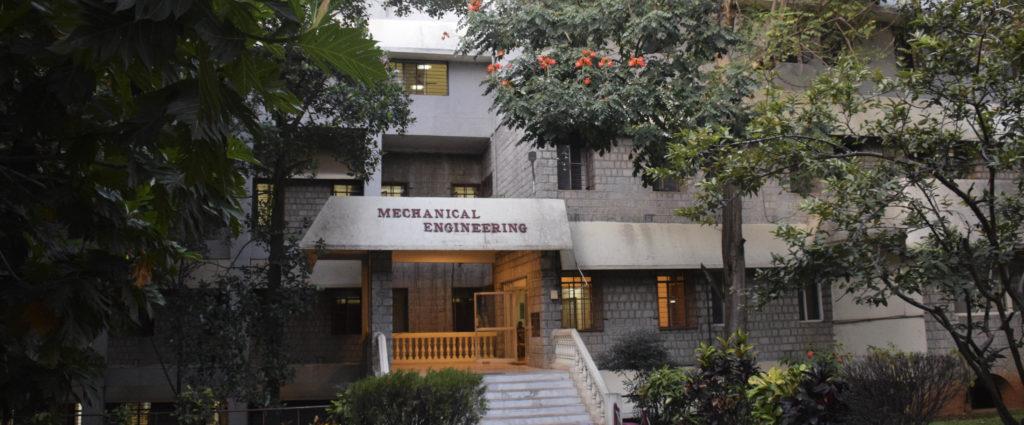 Entrance of the ME office building
The Department offers three main degree programmes namely, the Doctor of Philosophy degree (PhD), the Master's degree by research or thesis option (MTech (Res)), and the Master's degree by coursework (MTech). At any given time, the Department has a total of about 180 students with about 120 in PhD and MTech (Res) programmes.
The administration of the Department is carried out by the Chair of Department (currently Prof. Pradip Dutta), supported by faculty members and Departmental staff. The curricular activities are co-ordinated by the Departmental Curricular Committee (DCC), with Prof. R N. Govardhan as the present Convenor. DCC takes care of allotment of research students to their respective faculty advisors, monitors the progress of research students on an ongoing basis, allots project guides to MTech students, schedules MTech examinations and organizes the annual Students Symposium.
Another important committee supporting the Chair is the Departmental Faculty Search Committee (DFSC), currently headed by Prof. Satish V. Kailas. DFSC coordinates with faculty applicants, schedules faculty recruitment seminars and processes their applications. All departmental office-related activities are supported by six office staff members, with Ms. Chinnamma and Ms. Somavathi, in charge of student and curricular matters, Ms. Devaki and Ms. Mangala supporting the activities of Chair's office, Ms. Shaheen Banu coordinatin g the activities of contractual staff, and Mr. P. Sampath managing all financial matters including purchase orders. In addition, the Department is supported by six technical staff members (Mr. Raja, Mr. Haridasan, Mr. Abdul Kareem, Mr. Babu, Mr. Chandran, Mr. Shrinivasa) who maintains the departmental workshop and assists the faculty in experimental activities in various research laboratories.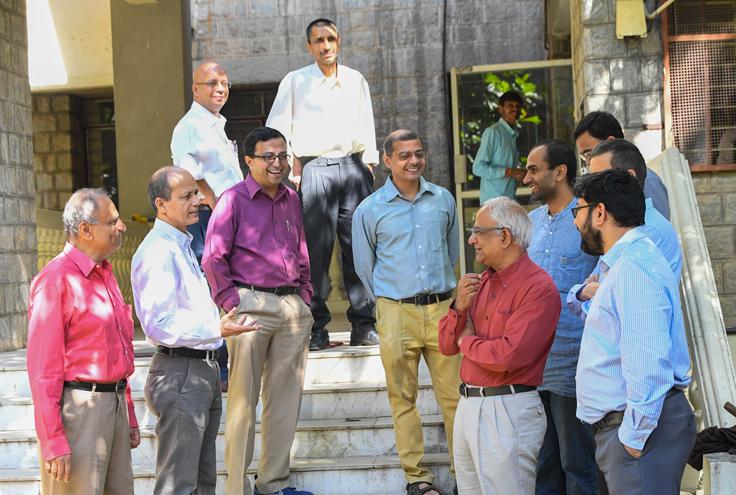 Members of ME Faculty