PhD Thesis Colloquium: "On the development of sensible heat storage for concentrated solar power applications: Thermo-fluid management and materials"

on November 29, 2022, 03:00PM, Conference Room, ME@ IISc

, Speaker: Mr. Dipti Ranjan Parida, PhD Student, Department of Mechanical Engineering, IISc Bengaluru, Abstract and Biography of the Speaker
MTech(Res) Thesis Defense:  "Vaned diffuser effect on centrifugal compressor performance and stall"

on November 18, 2022, 10:30 AM, Conference Room, ME@ IISc

, Student Name: Mr. Mayank Jaiswal, MTech(Res) Student, Department of Mechanical Engineering, IISc Bangalore
Abstract and Biography of the Speaker
PhD Thesis Colloquium: "Coalescence of polymeric droplets "

 

on November 28, 2022, 11:00 AM, Conference Room, ME@ IISc,

Speaker: Mr. Vegesina Sarath Chandra Varma, PhD Student, Department of Mechanical Engineering, IISc Bengaluru, Abstract and Biography of the Speaker
MTech(Res) Thesis Colloquium: "Sub-Newtonian coalescence in polymeric fluids " 

on November 17, 2022, 3:00 PM, Conference Room, ME@ IISc,

Speaker: Mr. Abhineet Singh Rajput, MTech(Res) Student, Department of Mechanical Engineering, IISc Bengaluru, Abstract and Biography of the Speaker
ME Seminar: "Fractional Derivatives and Their Applications"

on November 11, 2022, 4:00 pm, A R Auditorium, ME@IISc,

Speaker: Om P. Agrawal, Professor Emeritus, Southern Illinois University, Abstract and Biography of the Speaker
ME Seminar: "Unconventional Mobility and Sensing in Bioinspired Swimming" on November 9, 2022, 7:00 pm, Online through Microsoft Teams (Click here to join the seminar), Speaker: Phanindra Tallapragada, Mechanical Engineering, Clemson University, Abstract and Biography of the Speaker
ME Seminar: "Design and Characterization of Advanced Multifunctional Materials"

on October 07, 2022, @ 04:00 PM, A. R. Auditorium, ME @ IISc,

Speaker: Debashish Das, Mechanical Engineering, Indian Institute of Science, Abstract and Biography of the Speaker
ME Seminar: "Compliant Design and Applications to Shape-adaptive Surfaces"

on October 12, 2022, @ 10:30 AM, A. R. Auditorium, ME @ IISc,

Speaker: Sridhar Kota, Mechanical Engineering, University of Michigan, Ann Arbor, Abstract and Biography of the Speaker
ME Seminar: "Continuum mechanics modeling and experiments for phase transitioning materials: From metastable steels to rate stiffening gels" 

on October 21, 2022, @ 04:00 PM, A. R. Auditorium, ME @ IISc,

Speaker: Vikas Srivastava, Assistant Professor of Engineering, Brown University, Abstract and Biography of the Speaker
ME Seminar: "Swimming in Nematic Liquid Crystals" 

on September 30, 2022, @ 4:00 PM, A. R. Auditorium, ME @ IISc,

Speaker: Shubhadeep Mandal, Mechanical Engineering, IISc Bengaluru Abstract and Biography of the Speaker
Dr. Shubhadeep Mandal joins our department as an Assistant Professor.

Welcome, Shubhadeep!

Prof. Chandrashekhar Jog receives the IISc award for excellence in teaching for the year 2022. 

Congratulations!

ME Seminar: "From manufacturing on Earth to manufacturing in extra-terrestrial spaces"

on September 16, 2022, @ 4:00 PM, A. R. Auditorium, ME @ IISc,

Speaker: Dr. Sathyan Subbiah, Mechanical Engineering, IIT Madras, Abstract and Biography of the Speaker
Prof. Ashitava Ghosal has been selected for the "Prof. SATISH DHAWAN Chair Professorship." Congratulations!
Prof. Saptarshi Basu has been selected for the "Pratt and Whitney Chair Professorship." Congratulations!
Dr. Navaneetha Krishnan Ravichandran has been selected as an "Infosys Young Investigator." Congratulations!
Dr. Debashish Das joins Mechanical Department as an Assistant Professor. His research interests are broadly in the area of nanoscale mechanics. Welcome, Debashish!
A popular science story entitled "Tiny Droplets Bring Big Benefits," written by Mr. Omkar Hegde from Professor Saptarshi Basu's lab, has been selected for AWSAR Award.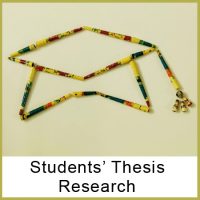 Students' Thesis Research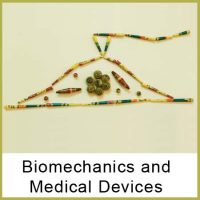 BIOMECHANICS AND BIOMEDICAL DEVICES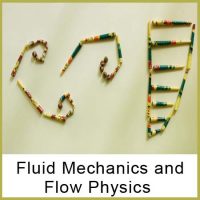 FLUID MECHANICS AND FLOW PHYSICS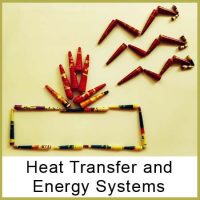 HEAT TRANSFER AND ENERGY SYSTEMS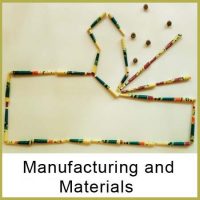 MANUFACTURING AND MATERIALS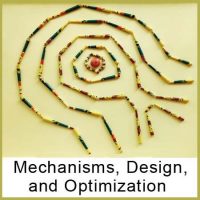 MECHANISMS, DESIGN AND OPTIMIZATION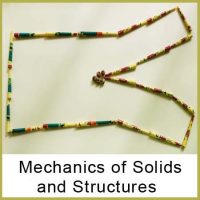 MECHANICS OF SOLIDS AND STRUCTURES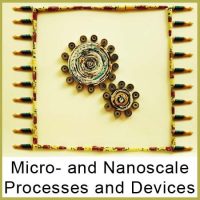 MICRO- AND NANOSCALE PROCESSES AND DEVICES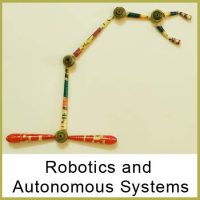 ROBOTICS AND AUTONOMOUS SYSTEMS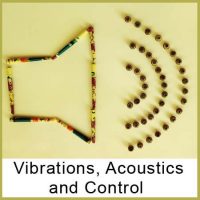 VIBRATION, ACOUSTICS AND CONTROL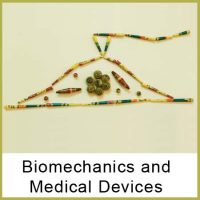 BIOMECHANICS AND BIOMEDICAL DEVICES
The Department houses full-fledged laboratories equipped with cell culture rooms, microscopes, instruments for mechanical characterization and biological assay, and software to conduct research on cell and tissue mechanics as well as bacterial biofilms. Additionally, there are design and prototyping facilities for developing biomedical devices. The work in biomechanics was started by Prof. G.K. Ananthasuresh with bio-micromanipulation of single cells for characterizing their mechanical response. Prof. Namrata Gundiah, with her interest in tissue and cell mechanics, substantially enhanced the scope of research in this area. She and Prof. Jaywant Arakeri collaborated to examine endothelial cells and the governing aspects of hemodynamics and mechanobiology. Prof. Aloke Kumar's group presents another line of research with the study of biofilms. There are also other groups in the Department with interests aligned with the study of mechanics in bio- and biomedical systems.
The research initiated in biomechanics in the Department played a pivotal role in establishing a new academic centre, namely BioSystems Science and Engineering (BSSE), in IISc in 2015. Biomechanics research continues to grow synergistically in collaboration with other departments and centers in IISc and outside. It is worth noting that two start-up companies were successfully spun off from the bio-research here in the Department. One is BendFlex, which is currently pursuing an in-vitro fertilization chip using mechanical manipulation and characterization techniques developed in-house. The other is Mimyk, which specializes in medical simulation tools based on an endoscopy simulator developed here.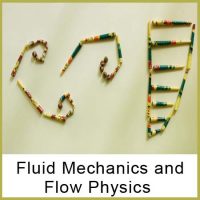 FLUID MECHANICS AND FLOW PHYSICS
A range of fluid mechanics phenomena are being studied within the Department using both experimental and computational techniques. Prof. Jaywant Arakeri and his group has been actively carrying out experimental research in turbulent natural convection since the late 1980s. His activities have now been diversified into applied areas such as precision agriculture in protected environments. The experimental capability of the fluid mechanics team was enhanced after the joining of Prof. R.N. Govardhan in the early 2000s. His areas of interest include drag reduction, interaction of vortex with bubbles, turbomachinery flutter and shock boundary layer interactions. The computational strength of the fluid mechanics group was enhanced after Prof. Ratnesh K. Shukla and Prof. Gaurav Tomar joined the faculty. Together, they cover a wide range of topics in computational fluid dynamics (CFD) involving multiscale, multiphase and complex non-Newtonian flows.  Prof. Aloke Kumar has recently joined this group, introducing the relatively nascent area of complex fluids.
The experimental and computational teams are now collaborating on a number of difficult and interesting fluid dynamics problems such as optimal surface actuation for drag reduction, thrust from rigid/flexible flapping foils for 'robotic fish', and biofluid mechanics involving flexible surfaces and unsteady boundary layers. A brief account of some of the exciting developments that have resulted is summarized below, with the topics being roughly ordered in decreasing order of interest – starting from turbulent convection at the geophysical scale to multi-scale simulations using molecular dynamics at the atomic/molecular level.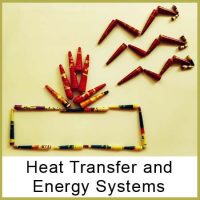 HEAT TRANSFER AND ENERGY SYSTEMS
Activities on heat transfer and energy systems in the Department were initiated by Prof. Arcot Ramachandran in the 1960s as a pioneering initiative which led to the establishment of major programmes in energy research across the country. Today, the research group in thermal sciences and energy systems is the largest one in the Department, and has contributed significantly in basic and applied research. The newly founded Interdisciplinary Centre for Energy Research (ICER) at IISc emerged out of this group's efforts. This centre handles some of the biggest projects in the Institute, namely the Indo-US solar consortium (SERIIUS), the National Centre for Combustion Research and Development (NCCRD) and the National Centre for Clean Coal Research and Development (NCCCRD).
Present activities in Prof. Pradip Dutta's lab include development of cooling technologies (adsorption cooling, loop heat pipes, phase change materials) and development of high-temperature solar thermal receivers along with thermo-chemical storage technologies.  Prof. R.V. Ravikrishna initiated combustion research activities, which was subsequently augmented by Prof. Saptarshi Basu's lab. In this area, topics include spray dynamics and atomization, trapped vortex combustion, research on fuel injectors for gas turbine combustion, laser diagnostics, and combustion from levitated droplets. Prof. Pramod Kumar has developed India's first supercritical CO2 (s-CO2) Brayton test loop for power generation and is developing micro-channel heat exchangers for s-CO2. Research on IC engines is being carried out by Dr. Himabindu and Dr. R.T. Naik. Dr. G.S.V.L. Narasimham's lab works on cooling technologies and refrigeration. Our recent addition, Dr. Susmita Dash, specializes in microscale thermal transport.
In addition to fundamental research, the group has also actively collaborated with industries for technology development and translational research. Notable among them are development of s-CO2 turbomachinery with Triveni Turbines (Prof. Kumar), successful flight testing of loop heat pipe by ISRO (Prof. Dutta), development of molten salt based thermal storage loop with HPCL (Prof. Basu) and development of natural gas combustor for s-CO2 power cycle with GAIL (Prof. Ravikrishna).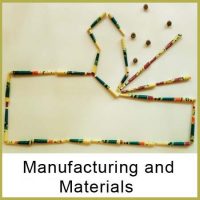 MANUFACTURING AND MATERIALS
Research groups in the area of manufacturing and materials aim to foster advanced research in the understanding of fundamental mechanisms that govern materials design, materials processing, component design, and manufacturing processes and systems. A second direction is to advance the state-of-the art in materials and manufacturing technology. The labs are accordingly equipped with a vast array of characterization tools that includes scanning electron microscopes, atomic force microscopes, contact angle goniometer, differential scanning calorimeter, dynamic light scattering particle analyzer, Fourier transform infrared spectrometer, 3-D optical profilometer, optical microscopes and universal testing machines.
Prof. Satish V. Kailas's group has made extensive contributions to the Department's capabilities in tribology. To that end, several machines are custom-built to simulate conditions for the tribological systems under study. For example, a fretting wear tester that works under vacuum and high temperature has been built to simulate conditions of a fast breeder reactor where the primary and secondary loops work under liquid sodium and at 550 0C.  Several other machines like the high-temperature vacuum-based pin-on-disc machine to mimic conditions in a bearing channel during extrusion, and impact tribometer to study tribological phenomena during the start of sliding have been designed and built. Another concentration of Prof. Kailas is the area of friction stir welding and processing. Prof. M.S. Bobji examines the world of micro- and nano-forces to assess the behaviour of materials at small scales in real time. His group is currently invested in developing special tools to mechanically, electrically and thermally probe things. Prof. Koushik Viswanathan who has recently joined the Department studies the mechanics and physics of manufacturing processes with a focus towards development of new paradigms that address the demands of emerging technologies. Collaborative efforts of the Department faculty with other departments across the Institute are ongoing.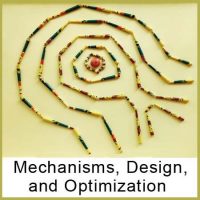 MECHANISMS, DESIGN AND OPTIMIZATION
Research in mechanisms and design has been pursued in the Department for a few decades and is still active. It is worth noting that the Centre for Product Design and Manufacturing (CPDM) in IISc took shape primarily from the Department faculty who work in this area. Several faculty members hold secondary appointments in CPDM and undertake product design projects. Even after this 'spinoff' centre was initiated, research in engineering design aspects continues in mechanical engineering. Geometric modeling and Computer-Aided Design (CAD), kinematics from the viewpoint of geometry, compliant mechanisms, and topology optimization are currently active topics in the Department.
Research in the area of CAD has delved on representation of and reasoning with 3D models by Prof. B. Gurumoorthy's group. While his earlier work focused on feature-based modelling and construction of 3D geometry from measured point data, the focus has shifted in the last five years towards the problems of capturing non-geometric product information in representation and reasoning with mesh-based representation. Prof. Dibakar Sen's group studies multi-body contacts from the geometric perspective rather than that of algebra and considers both theoretical kinematics aspects and practical applications. On the theoretical side, for example, automatic generation of kinematic constraints is studied using modular kinematics approach. One of the practical applications his group had recently invested efforts in is the design of circuit breakers for a company. Prof. G.K. Ananthasuresh's group works extensively on compliant mechanisms. Design methods, non-dimensional analysis, unconventional actuation, and a variety of multidisciplinary applications of compliant mechanisms at macro, meso, and micro scales are investigated. Topology optimization has been used to design compliant mechanisms, tensegrity structures, and de novo proteins. Lately, topology derivative-based method combined with level-set approach is being investigated for devising computationally efficient methods for additive manufacturing of structures in collaboration with industrial partners.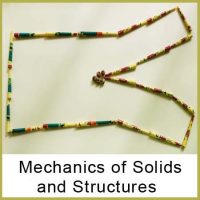 MECHANICS OF SOLIDS AND STRUCTURES
Mechanics of solids caters to a longstanding interest of the Department, spanning multiple scales (macro to micro) and multiple domains (fracture, MEMS, biomechanics). Work in this broad area includes analytical, computational, and experimental research projects. Prof. K.R.Y. Simha studies fracture in thin-film coating, dynamic loading on plates and shells for impact-resistant shields, and more recently, fracture in friction-stir welded joints. Prof. R. Narasimhan's group has been actively involved in analytical, experimental and computational studies on crack-tip fields and void growth in ductile face-centered cubic (FCC) single crystals. These investigations have established the structure of these fields for different lattice orientations, constraint levels and fracture configurations. He has also been working on the role of several factors such as pressure-sensitive yielding, internal friction, flow softening, Poisson's ratio and mode-mixity in the fracture response of bulk metallic glasses (BMGs). Prof. C.S. Jog has made substantial strides on the formulation of the finite element method with the implementation of hybrid elements, wherein displacement and stress are independently interpolated for computational benefits in multiphysics simulations.
In addition to extensive research in fracture and computational mechanics, recently a number of faculty are exploring other aspects of solid mechanics. Prof. Namrata Gundiah is engaged in experimental and computational work in biomechanics of tissue and cells. She has also studied the mechanics of insect boring. Prof. Ramsharan Rangarajan conducts research aimed at probing the role of geometry in slender structures such as beams, ribbons, and shells. Prof. G.K. Ananthasuresh's group studies mechanics-based design of compliant mechanisms, growth modeling in plant leaves and inverse problems in elastic mechanics. His group has ongoing work in multiple pathways in bistable arches and shells with innovative designs of devices that exploit this feature.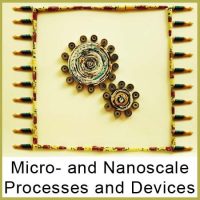 MICRO- AND NANOSCALE PROCESSES AND DEVICES
A number of groups in the Department are engaged in research on micro- and nanoscale phenomena. Beginning with microelectromechanical systems (MEMS), one of the first such groups in India led by Prof. Rudra Pratap whose group investigated dissipation in MEMS devices, micro and nano research in the Department has grown in multiple directions. Topics like mechanics of solids and fluids at small length scales, microscale transport phenomena, computational micromechanics, development of numerous micro sensors and actuators, etc. have been vigorously pursued in the Department for more than 15 years now. These efforts are now growing rapidly with newly hired faculty, besides inter-departmental collaborative ventures.
It may be noted that MEMS as well as micro- and nano-fabrication research initiated and nurtured by the groups of Prof. Pratap and Prof. G.K. Ananthasuresh played an important role in launching the Centre for Nano Science and Engineering (CeNSE) in IISc in 2010. They are also responsible for expanding the scope of MEMS research across India through engagement in two national research missions, namely the National Programme on Smart Materials (NPSM) and the National Programme on Micro and Smart Systems (NPMASS). Alongside, Prof. M.S. Bobji has explored nanomechanics for over two decades now with novel experimentation in Transmission Electron Microscopy (TEM). Prof. Ananthasuresh, Prof. C.S. Jog and Prof. Pratap also led a multi-investigator project to develop a MEMS software suite for multiphysics simulation. Micromachined pressure sensors, accelerometers, gyroscopes, Capacitive Micromachined Ultrasonic Transducers (CMUTs), force sensors, xy-stages, RF switches, miniature grippers, micro-speakers, etc., were developed, tested and calibrated as part of this initiative. Some of these have been commercialized (e.g., pressure sensor, force sensor) while others are in the translation phase. More recently, new faculty like Prof. Saptarshi Basu, Prof. Aloke Kumar, and Prof. Susmita Dash have shown keen interest in research on fluids and heat transfer aspects at small length scales.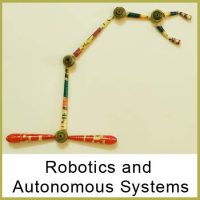 ROBOTICS AND AUTONOMOUS SYSTEMS
Research in the area of robotics began with Prof. Ashitava Ghosal's group in the late 1980s and continues to flourish today. The focus is on both foundational and applied aspects of kinematics, dynamics, control and motion planning by development, implementation and validation of associated theories and algorithms, Research and developmental activities in this area have been funded by various government agencies and private companies in India and abroad. A large number of students have been trained in this area at doctoral and master's levels. The course "ME 246 Introduction to Robotics" has been offered in the Department for many years by Prof. Ghosal. His research topics of past and present include multi-fingered hands, wheeled and walking robots, hyper-redundant snake robots, and nonlinear control. Lately, he has collaborated with Prof. Aditya Murthy's group at the Centre for Neuroscience, IISc on motor learning and coordination.
Two other groups in the Department also have distinctive engagement in this field. Prof. G.K. Ananthasuresh's group has developed a pipe-crawling robot, a haptic aid for cutting tissue, and a commercialized endoscopy simulator with haptics and graphics. Furthermore, on the basis of his work on SU-8 micro robots used in cell mechanics studies, he is involved in autonomous microrobotics with other colleagues in IISc. Recently, Prof. Ramsharan Rangarajan has started to investigate flexible robots wherein slender beams are used for manipulation tasks. He is also interested in employing deep learning for solving complex problems in path planning.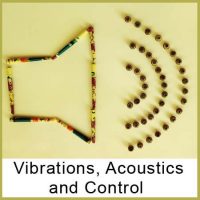 VIBRATION, ACOUSTICS AND CONTROL
Research in vibrations and acoustics was started by Prof. M.L. Munjal almost fifty years ago in the Department. The objective was to design industrial products for quietness, with a strong focus on automotive mufflers. Computational and experimental work was carried out in the Ducts and Mufflers Laboratory in the Department leading to a commercial software that can predict the performance of industrial automotive mufflers.  In order to popularize technical acoustics for education and research, Prof. Munjal carried out industrial consultations and government projects, organized numerous workshops across the country, and offered continuing-education programs for college teachers. He was involved at the highest levels of government policy-making to bring forth noise-control norms across the country. It was only natural for him to register his vast expertise in a comprehensive book titled 'Acoustics of Ducts and Mufflers', published by John and Wiley. In 1999, he was joined by Prof. Venkata R Sonti, with a background in structural acoustics. Prof. Sonti and his students conduct analytical/semi-analytical studies on well-posed sound-structure interaction problems. Initially starting with linear problems, Prof. Sonti has broadened his interests to include nonlinear structural acoustic systems. More recently, there has been an energy initiative, wherein a part the objective is to understand the rotor dynamics of high-speed shafts (~ 70,000 rpm). Subsequent to these studies, research is expected to extend to the fluid-structure interaction domain.
Research activities in control in the Department have been marshalled by Prof. Ashitava Ghosal for close to three decades now, aligned with his longstanding interest in the field of robotics. He has served as instructor for the course "ME 240 Dynamics and Control of Mechanical Systems" for several years. The scope of control research was expanded to new regimes in 2018 when Prof. G.R. Jayanth joined the Department as Associate Faculty. Prof. Jayanth works on precision motion control, with applications in metrology and robotics, at the micrometer and nanometer length scales. Towards this end, his group is investigating development of new measurement techniques, probes, actuation techniques, and advanced control.
DEGREES AWARDED (2008-2017)